I have just finished Part 8 of MVIII this afternoon. I managed not to get any stitching done yesterday evening as I felt really down and actually ended up having a really good cry and missed the unveiling of the Big Brother winner. I was really disappointed about that but the cry and the long talk was needed so was worth itin the long run.
So here is my picture of Part 8: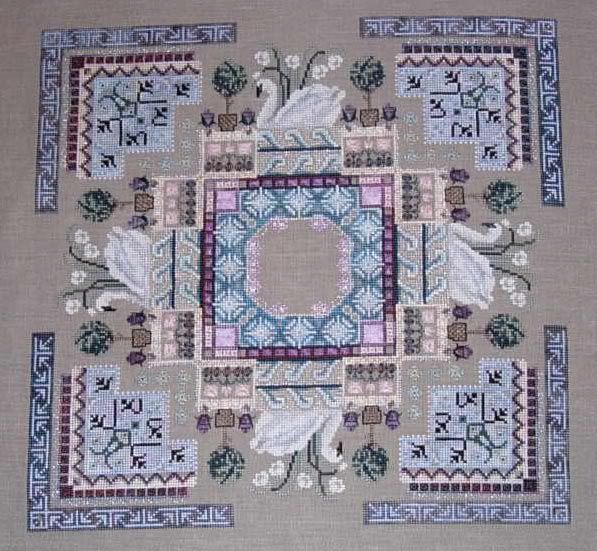 This took quite alot longer that I anticipated and also I found the variegated thread a difficult one to match. This one kept changing colour so abruptly that I ended up hacking it to pieces to achieve the effect I wanted. In the end I used most colours that were in the thread just not always as they came off the skein. I started in error bottom right which was very light and bottom left turned alot darker so I stitched it so the opposite corners at the top would be similar in shading.
No other real news here except we had a wander into town this morning and I bought some magazines and a skirt. Tonight I plan to chill and stitch and generally try and relax.