I have had a really busy day so only just able to take pictures so they aren't quite as good as they could be. But here you go:
So this is the whole picture:
This is a close up of the top right corner so you can see the frame details: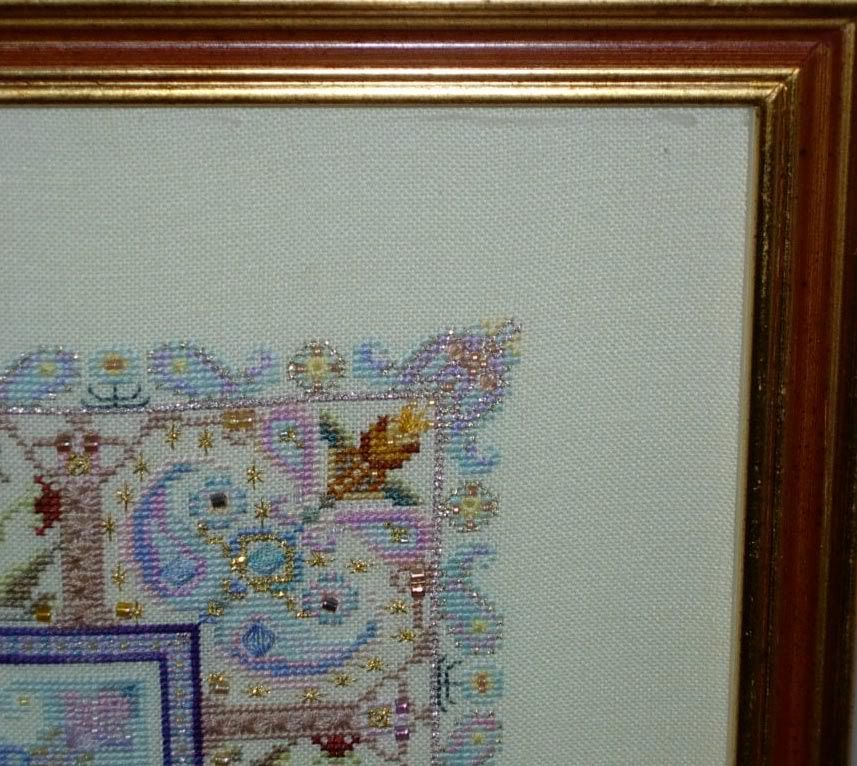 I am really pleased with how its come out and so glad I went with this frame as its a bit of a lottery when it comes to choice. However it seems to set all the colours off very well.