I have finished two Just Nan Halloween Whimzi's the past couple of days. The first one is this years limited edition called Horriefied. I love the little frames these come with and it makes finishing it professionally a doddle: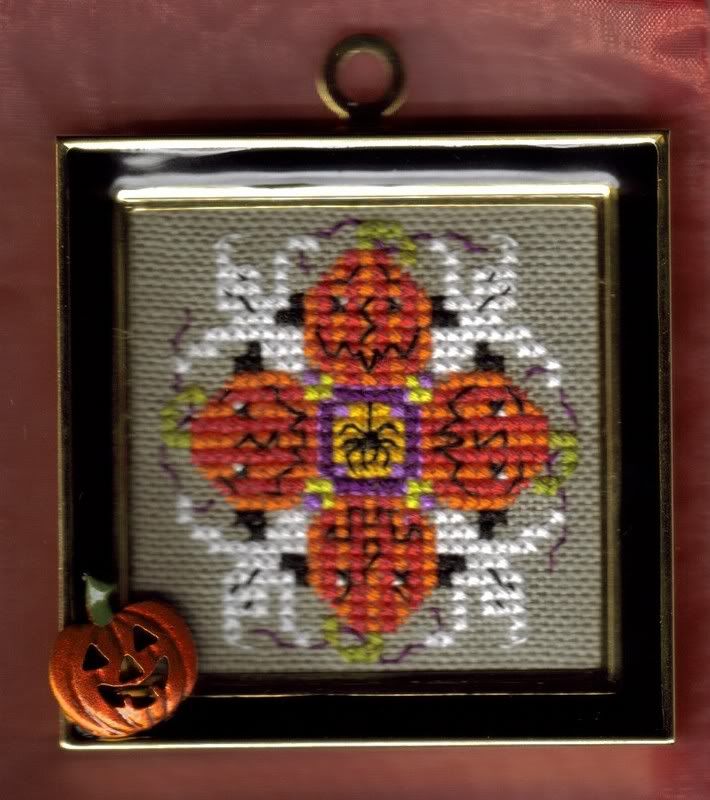 The next is the freebie chart from last year which is called Poor Jack:
I have ordered the frame but something in the order is out of stock so I am still waiting. Oh and before those who know I am on the wagon shout this was all legitimate spending. It was an order from mum for my birthday and I added some finishing items for my stash projects in there-there was a sale on so technically I actually saved money lol.