What a wonderful day this has turned out to be. I nipped into town early to buy cards and gifts for the new arrival to our family and then we all made the trip to Birmingham to see them all.
For those who don't know I became an auntie for the first time on Tuesday and I am utterly smitten with my new nephew Benjamin James. After all the problems throughout this pregnancy it is just wonderful that he has made it safe into the world and is completely healthy and content.
Then waiting on the mat when we arrived home was my university certificate which finally means I could use letters after my name if I wished. I think it is a bit pretentious so probably won't do this, but it is nice to get confirmation that despite the adversity of the last year I did achieve something major.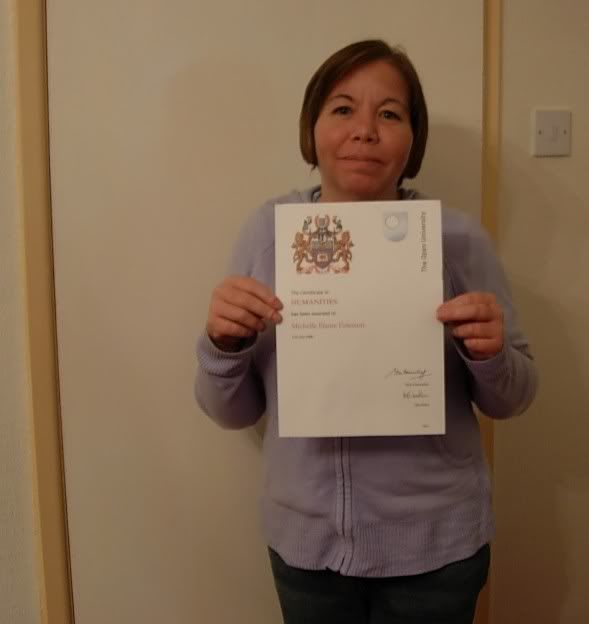 All in all an absolutely fantastic if busy day.