Another row done and the end is in sight. Which means we are also getting towards the end of another year which is slightly scary as time just goes too fast now. Anyway here they are: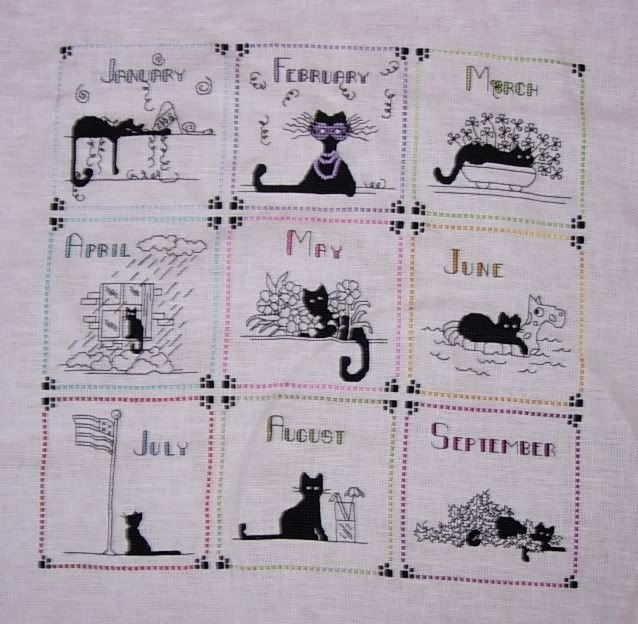 I have also pre-ordered the last two and have to say that I am not at all sure about October's as it is slightly strange. It isn't at all what I would have envisioned but I will do it as I think it fits with the main theme of the piece and will probably fit in overall.
Otherwise life carries on but it's not so good at the moment as the virus is still with me which is making me feel pretty rough. Dialysis is also not as easy as it could be with alot of blood pressure drops and general stuff going on. They can make me feel rough as well, so that and the virus together can mean I feel pretty grotty at times. But I can stitch and knit a little now so am able to do some stuff to keep me out of mischief. It is also a good job I got ahead with my OU stuff so I wouldn't be rushed when I came back from Lanzarote as at least I don't have to worry about that whilst I recover.