After a big disaster I have finished knitting a hat for my friends daughter. The stripey one I had previously knitted was also for her and the tension seemed ok. However this time it came out so big I could almost have worn it myself. So after dropping down a size in age and needles this is the finished product: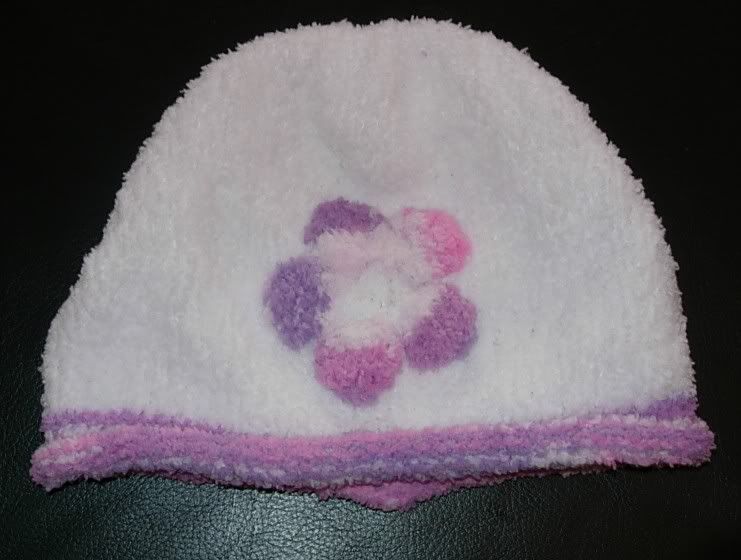 I am really pleased with how this one turned out and the colours work really well together. I haven't so far got any more knitting projects lined up and I am busy trying to get my stash down to a more acceptable level. The problem with this is that most of my stitching consists of big projects so it is going to take awhile. For the moment I am also stitching small stuff inbetween to try and get some stash down.
There is no other real news at the moment. I am just going along as usual doing my course and all my hobbies and am enjoying it all.