I finished this cute Newton's Law yesterday: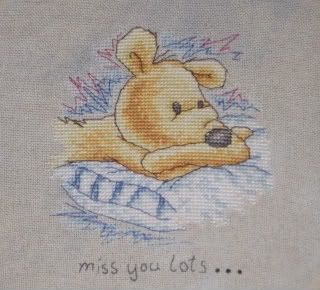 I love these designs but the backstitching is not the easiest to follow but the effect you get is well worth it.
There isn't alot of news here at the moment but I am ok and have stabalised health wise from a few months back which has made me feel both physically and mentally better. I did wonder if it was because I was on a break from studying but as it coincided with some changes the medical team made I think it is more likely to be down to that. I hope it down to these changes as I am back to studying again and need to have some energy to take all the new information in.