I have finished the first row of the Mini Kats wall hanging and these are the first three months of the year. I have made very few changes except on March's cat where the stems of the flower were white and in front of the cat. I thought it looked really odd so decided to go for the cat squashed at the front of the flowers look instead: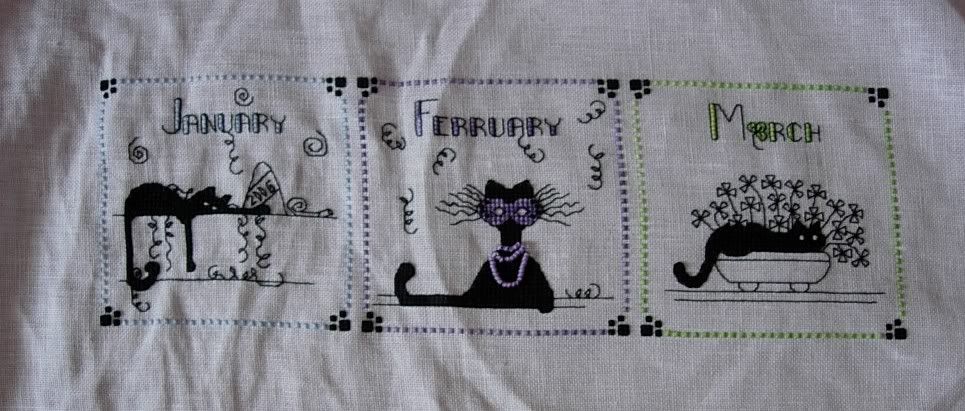 My weekend turned out to just be all about the assignment but looking on the forums everyone is having the same bother. Its a good job that we email our assignments as it gives me a few extra days, but I will have to remember that I won't get that luxury next time lol. Anyway I am now getting there and will have a good go at it tomorrow and hope that by Thursday it will just be a case of tidying it up and sending it off.
I hope to have an update piccie of MIX soon but it won't be an up to date one-I am about 2 and a bit months behind but its awhile since I put a picture up so will add another one soon. I am planning on doing a couple of hours on it tonight and it should be ready for the picture by the end of the week.